Barb Mullen
Chairperson
Dip Governance; Dip Gen Studs; BA (Soc Sci), Grad Dip Ed, Master of Ed Mgt; FICDA; Lived experience
Barbara Mullen is the Founding Chair of BPD Community.
Now retired, Barb has more than 30 years' experience working in education and employment sectors. Throughout her career, Barbara gained a wealth of experience working in the development of program logic and evaluation, curriculum and policy development, crisis management, communication, teaching and training. Through her work in the employment sector, Barbara delivered innovative and creative community based responses to the challenges of youth unemployment.
Barb is moved to challenge inequalities and unfairness and to work for social justice. She was inspired to start BPD Community in response to the stark lack of support for Victorians living with Borderline Personality Disorder and their families.
Julie Owens
Deputy Chair
Financial Mgt, Grad Cert Bus, Future Leaders Program for Fundraisers, Masters Soc Investment and Philanthropy; lived experience
Julie is an experienced senior manager in her field, with significant skills and expertise: at the heart of her approach to her work and her philanthropy is nurturing sustainable and caring relationships. As General Manager, Fundraising and Donor Relations at the Mercy Health Foundation, Julie brings years of experience in fundraising in the not for profit sector.
Julie has volunteered at many charities, supporting them in their fundraising, administration and sustainability. She brings to BPD Community commitment to the values, mission and vision of the organisation and a determination to see it achieve its goals.
Jennie Longhurst
Company Secretary
Dip Teaching, B Ed, Grad Dip App Sci, Grad Dip Bus; lived experience
Jennie brings extensive senior management experience and is a multifaceted all rounder with over 30 years cross sector and cross functional experience. In her current role at Housing First Ltd, Jennie is leading Systems, Risk and Compliance building on her pervious experience in IT, finance, HR, governance and project management.
A gregarious personality, Jennie brings enthusiasm and can do to the Board at BPD Community. Her collaborative, inclusive approach drives her professionalism. She looks forward to bringing BPD Community to the next level.
Lakshmi Narayanan
Treasurer
B. Comm, MBA, CA
Following a successful international executive career in finance and general management, Lakshmi has dedicated his talents, skills and experience in the not-for-profit sector. In his most recent work with Aboriginal community based service organisations in the field of legal service, healing and disability support, he has channelled his passion and dedication to improving organisational outcomes for the organisations he works with. In his current role at Connecting Home Limited, he oversees the operations that include finance, IT, HR, governance and change initiatives.
Lakshmi is committed to the values and vision of BPD Community and is focussed on adding value to our organisation.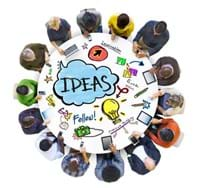 ---
Our committees
To learn about our committees and their work, click on the committee name below:
---
Action learning and support opportunities (also) group
Courtney Colclough
ALSO Goup Co-ordinator
B Arts, Juris Doctor
Lived experience
As a volunteer with BPD Community, Courtney gained a taste of the work of the organisation and subsequently took the step up to join the ALSO Group.
In between working to support her studies, Courtney is also a subeditor for Monash University's student-run Lot's Wife magazine and volunteers at the St Vincent de Paul soup van.
Courtney has a keen interest in the complexities of Borderline Personality Disorder and is dedicated to addressing the stigma and discrimination that exists within our society.
Stephanie Isherwood
Cert III Children's Services, B Media Communications
Lived experience
Stephanie Isherwood is the Marketing and Communications Coordinator for Ronald McDonald House Charities.
Stephanie brings to BPD Community her expertise in marketing, communications and fundraising, including managing media relations and social media, delivering fundraising campaigns and developing marketing collateral.
Stephanie is passionate about mental health awareness Her lived experience with borderline personality disorder, means she can provide both a professional and personal contribution to the work of BPD Community.
Ania Ferenc
B Psych (Hons), Cert IV Hypnotherapy
Lived experience
Ania recently graduated from Psychology where her research was in neuroscience. Ania is passionate about personal development and supporting others in their personal development, she joined BPD Community with a view to develop her experience in that with the Carer's Committee which she co-ordinates.
Ania is passionate about personal development and supporting others in their personal development and has been working with the BPD Community Family & Friend's Group in the development of a training program for carer's of a loved one with BPD.
Emily Baisman
Dip Comm Servs, B Soc Work (current)
Lived experience
Emily has a sound knowledge of how the NDIS works in her role as a team leader for Mentis Assist. It was her commitment to social justice that encouraged Emily to pursue opportunities at BPD Community.
Emily has pursued considerable professional development opportunities to develop her skill set especially in relation to Drug and Alcohol Disorders, Borderline Personality Disorder. She has developed, in a short time, an extensive skills set to inform her work and build upon her experience.
Emily is enthusiastic in her commitment to the vision of BPD Community, to create a compassionate community.
Roy Reekie
B Arts, B Laws
Roy has a background working in Legal Aid, in Community Management and Development, and consultancy. His is a writer, an activist and supporter of the Arts. Roy has lived experience of the mental health system and is deeply committed to our mission to replace stigma and discrimination with hope and optimism.
Roy joins BPD Community with a view to consolidate the strengths of the organisation and to ensure it reaches the next stage in development. Dedicated to giving voice to lived experience, Roy intends to build on the foundations established at BPD Community - creating community to support recovery.
Linda Norman
Consultant: HR, Training
B Psych, M. Comm
Linda has more than 20 years' experience in the discipline of human resources management and industrial relations and apart from working with her own clients, manages a national team of HR consultants for HRplus. She has worked and consulted in a professional capacity to a range of government, not-for-profit and private organisations across several industry sectors.
Prior to her consulting career, she held several senior and management HR, IR and change management roles with the Wesfarmers Group, the National Farmers' Federation and the Australian Federal Police. Over more recent years, Linda has consulted to a wide range of small and large organisations including government, health care, professional services, manufacturing, hospitality, rural, not-for-profit and utilities industries. Many of her clients are industry leaders.
Linda has a generalist background and consults to clients on a wide range of issues including strategic human resource management, risk management, HR cost management, industrial relations, conflict management, legislative compliance, change management, training and development, recruitment and career planning.
Bernadette O'Connor
Executive Director Management Governance Australia (MGA)
Grad Dip Ed, Assoc Degree Applied Sci (Hort), Masters Public Policy and Mgt
Bernadette is committed to addressing issues of social justice through organisational good governance.
As well as being the Executive Director of Management Governance Australia (MGA), Bernadette is also President/CEO of Workforce Plus. MGA is a consultancy company working with a range of businesses, governments (local, state and federal), education institutions and communities nationally. Workforce Plus is a small not for profit organisation that focuses on developing innovative solutions related to engaging and retaining young people in learning and ensuring that they can successfully transition into sustainable employment.
Bernadette has a broad depth of experience and qualifications in the fields of education, training, employment and human services for 30 years.
Bernadette is also Chair of Enable Social Enterprises and a Director of Disability Knowledge Network.